CarMD's management team has more than a collective century of experience in their respective fields, and is available to speak on topics from automotive diagnostics to emissions regulation. Meet the team:
Ieon C. Chen
~ Founder and Chief Executive Officer
A 35-year veteran of the automotive aftermarket industry, Chen is the visionary behind CarMD.com Corp. He recognized the potential of On-Board Diagnostics Second Generation (OBD2) technology nearly two decades ago, and has been committed to empowering consumers with easy access to vehicle repair information and technology ever since. Chen graduated with a Masters degree in architecture. He was the Design Director for the Las Vegas McCarran Airport terminal and garage project back in the early 1980s before joining Equus Products, Inc., a family-owned manufacturer and distributor of automotive aftermarket gauges and test equipment. Prior to spinning off into CarMD.com Corp., Chen expanded his company to become a worldwide leader in onboard diagnostic tools, with the top-selling on-board diagnostic tool of all time. His companies and products have earned dozens of U.S. patents, countless industry awards, and private label business from such reputable companies as Borg Warner, Echlin, Standard Motor Products, Matco, Snap-On and Sears Craftsman. Chen's vision, determination, resources and leadership are the driving forces behind CarMD, which has a corporate mission to empower consumers and the vehicle market by providing them with the tools and information needed to make educated decisions about vehicle health and maintenance.
Mike Beard
~ Chief Operating Officer
Beard is responsible for CarMD's strategic planning, process improvement, and programs to maximize productivity and efficiencies to improve the bottom line for the company's growing business. His career and consulting work have spanned more than 30 years of tactical, management and leadership positions for a range of public and private companies, including Fortune 100 corporations. Beard comes to CarMD as the managing partner of Value Based Project Management. Previously, he served as the deputy director of the program office at McDonnell Douglas where his tactical approach to integrated solutions resulted in hundreds of millions of dollars in savings on several programs. Beard holds a Bachelor of Science from Embry-Riddle Aeronautical University, a certificate in project management from University of California Irvine and a certificate in business continuity planning from California State University Fullerton. He has authored two books on project management and is a member of the Editorial Board of Projects@Work magazine. Beard is a member of the Institute of Internal Auditors and past president of the Project Management Institute Inland Empire Chapter, among many other notable organizations.
Doug Sobieski
~ Chief Marketing Officer
Before joining the CarMD team, Doug Sobieski provided key leadership roles for telecommunications startups across the country. From his time as Director of Telecommunications at Questar Corporation (where he helped develop a business unit that merged into what became Nextel), to his 15 years at XO Communications (during which he held seven different national and regional vice president positions), Sobieski always sought to revolutionize markets and expand business opportunities. He holds a B.S. in Electrical Engineering.
Mike Fitzgerald
~ Vice President of Marketing and Sales
Fitzgerald oversees new business development, sales, marketing, design and product training for CarMD. His vision, direction and expertise serve to guide CarMD in its mission to provide the automotive industry and consumers with products and information to improve vehicle health and maintenance decisions. A 25-year veteran of the automotive aftermarket industry, Fitzgerald has held key management positions at some of the industry's leading product solutions companies, including Standard Motor Products, Dana Corporation and Echlin, Inc. Fitzgerald currently serves on the Board of the Automotive Aftermarket Industry (AAIA) and is Chairman of AAIA's Marketing and Member Relations Committee. Through its membership, AAIA represents more than 100,000 repair shops, parts stores and distribution outlets. He is also president of MFitzgerald Associates LLC. He has a Bachelor of Arts degree in political science and government from Canisius College.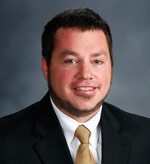 David Rich
~ Technical Director
As technical director, ASE Certified Master Technician Rich works to ensure CarMD is maximizing use of the data from its robust on-board diagnostic repair database to help ensure technicians and consumers alike have access to the information that can help them quickly, accurately and cost-effectively repair today's vehicles. This includes involvement in the design, validation and support of products and services for the consumer, retail and commercial markets. He is also closely involved with analyzing and consulting on the CarMD® Vehicle Health Index™, an unbiased collection of vehicle health and reliability data. Rich has more than 15 years of experience in the automotive repair and service industries, including more than a decade in technical product development and department management. Rich currently serves as Technical Director for the Equipment and Tool Institute (ETI) and sits on the Board of Directors, where he assists the organization in its mission to advance the vehicle service industry by providing technical data and open dialogue between the manufacturers of transportation products, government regulators and the providers of tools, equipment and service information. Rich holds five U.S. Patents and is an L1 Dual Master Certification in auto and heavy duty/diesel vehicles from the National Institute for Automotive Service Excellence. He is also a member of the Society of Automotive Engineers, Service Technicians Society and Automotive Service Council of Orange County.
Austin Chae
~ Director of DR Marketing
For more than 17 years Austin Chae has dedicated himself to developing and managing successful projects in international markets. He began as International Business Manager for Sunic System, moved to International Sales Manager for NexTech, then Executive Director for Nextech America, and eventually to our very own CarMD. His lengthy experience for multiple wide-ranging companies allows Chae to bring a passionate, refreshing approach to every CarMD project.